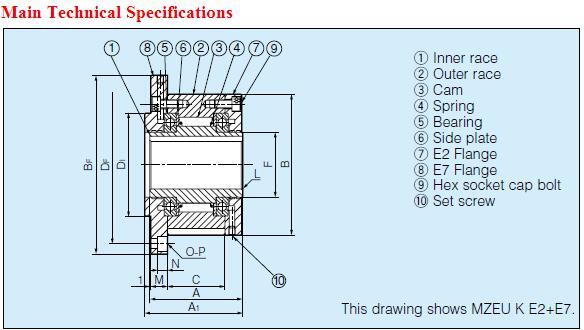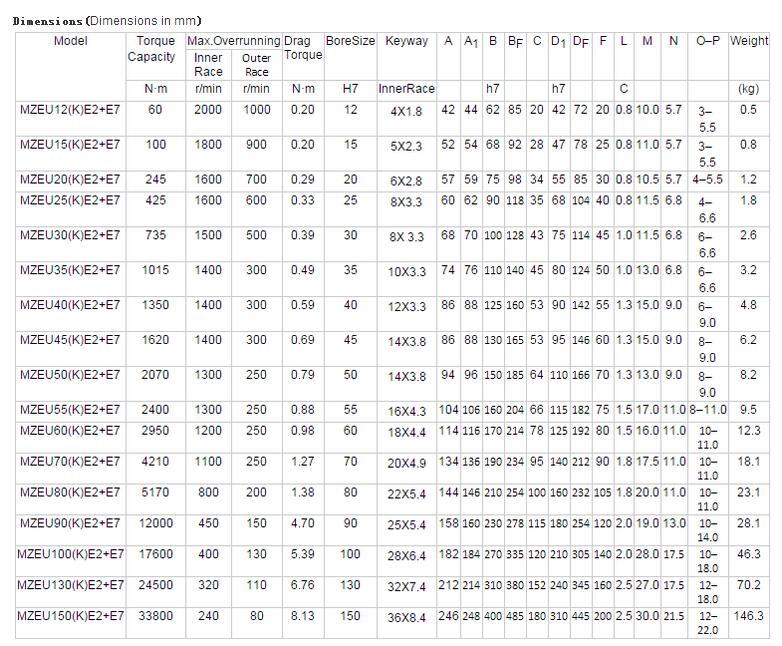 1. The clutch is delivered with a Basic type Cam Clutch, E2 flange, E7 flange and each flange kit as separate parts.
2. Check the direction of rotation and attach the each flange to the clutch.
3. When installing sprocket, gear and other equipment to the clutch, fit them on the surface of the outer race or flange and screw the bolt in to them.
4. By installing both option parts on the opposite side, the direction of rotation can be changed.
5. When mounting the clutch onto the shaft, apply pressure to the inner race but never to the outer race.
6. For high speed indexing applications (more than 50 c/min) a strong spring type is recommended.
MZEU (E2 Flange + E7 Flange)series cam clutchone way clutch bearing MZEU E2 E7
Product Code: MZEU E2E7
Availability: In Stock