Changzhou aodelong Clutch Co., Ltd. is a manufacturer specialized in Producing Various cam clutch, one way bearing, one way clutch, backstop clutch, overrunning clutch and needle roller bearing with high technology. including NF, BS, BS-R, BSEU, MZ, MZEU,MA, MI, MX, CSK (KK, BB) , DC, AS (TSS, NSS) , ASNU (TFS, NFS) , FWD, B200, RSBW, RSCI, MZ, HF, HFL. . . Etc.
The products are widely used in conveying machine, reducer, hoist, elevator, automobile, home appliances, textile machinery, printing machinery, food machinery and mine machines etc. In addition, special clutch bearings are also provided in accordance upon customers' requirement for various applications.
QQ:2327876383
Mobile Phone:13776867712
Wechat:13776867712
Email:aodelongclutch@foxmail.com
Address: Niutang lndustrial Zone -Changzhou City,Jiangsu Province
AV sprag clutch desigh freewheel/ backstop/ overrunning bearing
AV20 AV25 AV30 AV35 AV40 AV45 AV50 AV55 AV60 AV70 AV80 AV90 AV100 AV110 AV120
cam clutch (backstop clutch) overrunning clutch (sprag clutch) one way clutch bearing
Product Description
Features of sprag freewheel bearing
Structure: AV one way clutch bearing is a sprag type freewheel. It is self-contained, centered by plain bearings for low rotational speeds, and sealed using shield protected metallic labyrinth seals.
Application: Primarily used as backstop
Package detail: radial spherical plain bearings are delivered grease lubricated, ready to install in a vertical or horizontal position.
Caution: the torque arm and bearings must not be pretressed.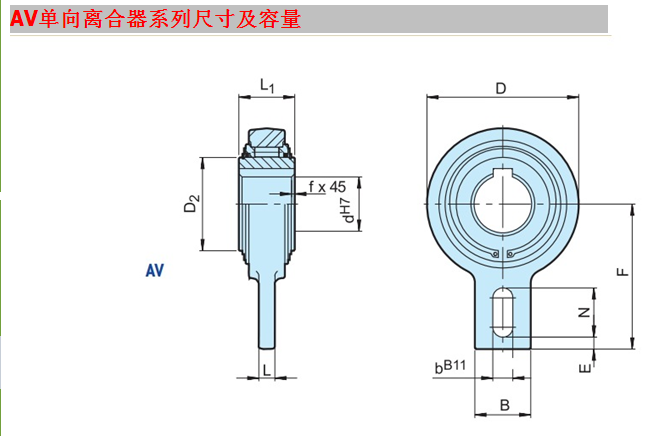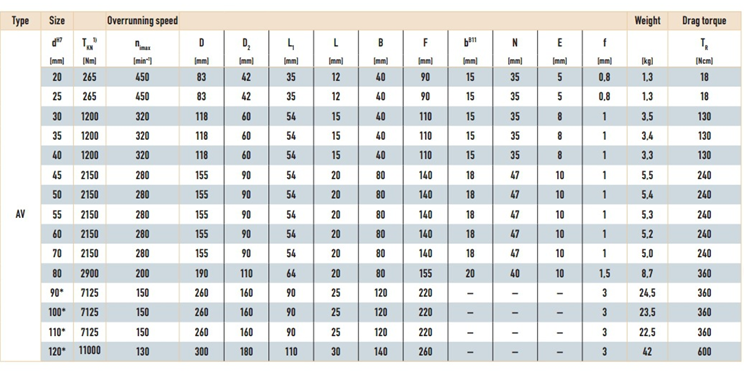 made in china one way clutch AV
Product Code: AV
Availability: In Stock